How-To Guides
Need some help in navigating through the shop or using a specific feature? Our video tutorials guide you through the most important steps to make full use of our brand new APSOparts® webshop and all the possibilities it offers.
More detailed video tutorials will follow shortly.
---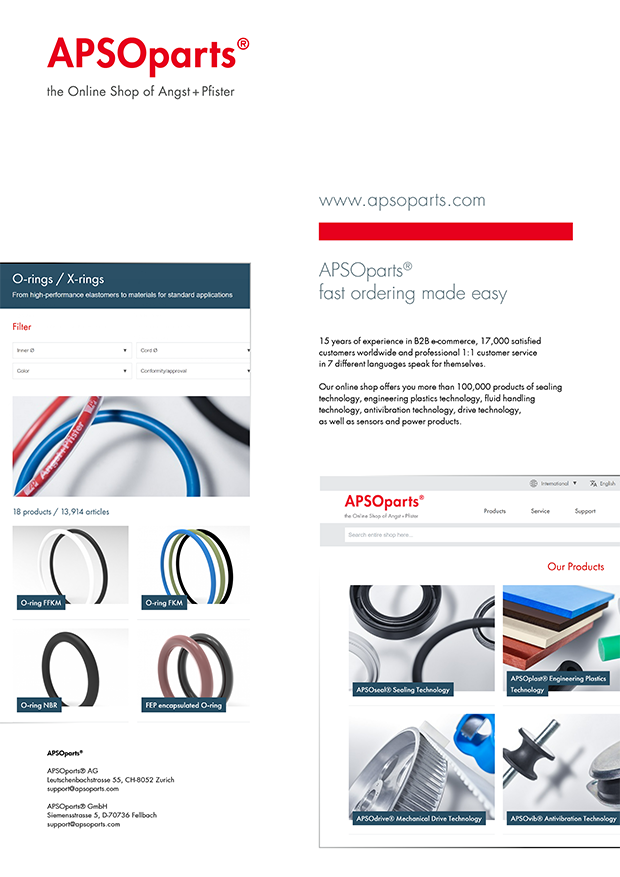 ---
Get to know our brand-new APSOparts online shop!
In this overview video you will be introduced to our APSOparts® webshop, its main general functionalities, features and benefits.
---
Making the best of your APSOparts experience - A complete shop navigation guide
Our APSOparts® webshop offers many ways to find the component or solution you are looking for. This introductory video will go through the different options of searching and filtering products, and will show you what information can be found exactly on product, as well as article level. By following a complete purchase journey you will be ready for success – from filtering and discovering products to completing the check-out process.
---
DirectCUT Product Configurator
This video will give a short overview about what our product configurator can do, which products you can use it on, and a few more tips and tricks to set you up for success!
---
O-RING EXPERT product finder
Our O-RING EXPERT tool has been designed to help you find the right O-ring four your specific application. This quick video guide will lead you through the process.
---
DirectUP – the easiest way to place your orders
Imagine no longer having to reserve time to order long lists of products, but being able to do it in a few seconds in between. How? With DirectUP.